This fundraiser has ended and site below is no longer active.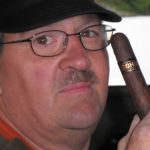 This fundraiser was really not supported by those whom we thought would have an interest in such an adventure. We offer a heart felt thanks, and the monies we did collect were put to good use in supporting our endeavor's to transport both Dave's and my PBR up through the Dismal Swamp Canal to the Joint Army/Navy PBR Crewman's Reunion in Hampton, VA.
Thanks again to all who supported us.
Brown Water Navy Small Craft Support Base
www.indiegogo.com/projects/brown-water-navy-small-craft-support-base